Greetings from the President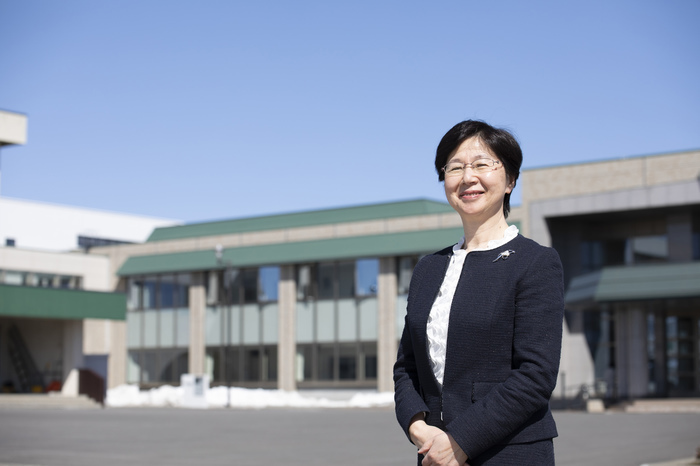 Nayoro City University, with specialized programs in nutrition, nursing, social welfare, and childcare and education, aims to train care professionals with advanced knowledge, skills, and a high level of ethics who are able to both collaborate and cooperate in health, medical, and welfare settings. Through coordinated education that transcends the boundaries of each department, the university produces professionals who will shape the future of care in an aging society with a declining birthrate, or in other words, who will study the various issues facing the region and, by solving those issues, open up a powerful future. In the northern part of Hokkaido, where the population is shrinking and aging, we aim to become a small-scale university that shines like the Northern Star, a center of knowledge that contributes to the improvement of people's health and quality of life.
Nayoro University has a 60-year history since its founding as Nayoro Women's Junior College in 1960. In 2006, in response to the needs of the times, it was expanded to a four-year university with three departments: the Department of Nutrition Sciences, the Department of Nursing, and the Department of Social Welfare. In 2016, the Junior College Department of Child Studies also converted to a four-year program as the Department of Early Childhood Care and Education. This is the current status of the Faculty of Health and Welfare at Nayoro City University.
As our Faculty of Health and Welfare is in the midst of the "Future Vision of Nayoro City University (Vision 2026)" formulated in July 2017, we will review and systematize the curricula and strengthen our educational methods in practice. We will also make use of the affiliated Community Care Education and Research Center to further contribute to the community through collaboration with industry, academia, and government from the perspectives of health, medicine, welfare, childcare, and education. In addition, we will endeavor to make steady progress in the development of infrastructure to promote research at the graduate school level as outlined in our Future Vision Plan.
I took up my new post at Nayoro City University in April 2020, when the spread of the new coronavirus was becoming a global problem. As our university aims to nurture professionals who will protect the vulnerable, let us respond flexibly to this crisis and work together to overcome it in the future.